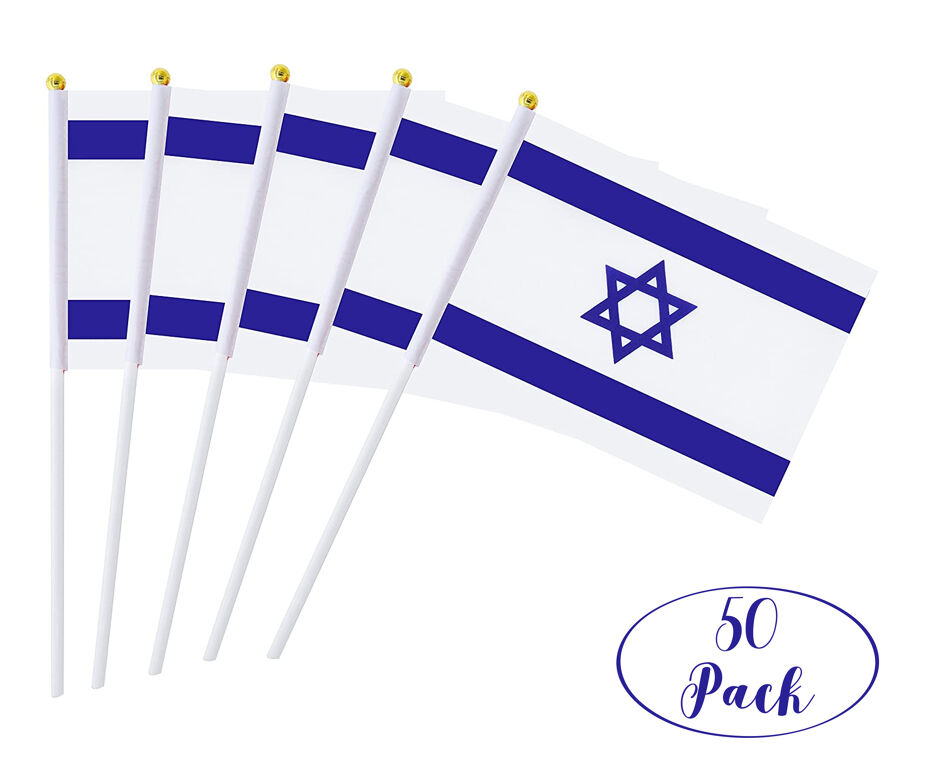 Israeli Flags
ISF-1001
in stock
£12.00
50 Pack Hand Held Small Mini Flag Israel Flag Israeli Flag Stick Flag Round Top National Country Flags, Party Decorations Supplies For Parades, World Cup, Festival Events, International Festival
Specification: L 30 cm (11.8 inches) x W 20 cm (7.9 inches) gold coloured plastic round top at top of stick. 50 flags per pack.
Material: Made of durable polyester and plastic sticks with round top
Bright colour: The colour is very sharp and vivid,resistant to UV dyes,wind/rain and strong sunshine weather, does not affect the use
Great Decorations: Great for any Jewish functions, Bar Mitzvah, Bat Mitzvah, Weddings, Engagements, Birthdays etc...
Details
Width: 20cm
Height: 30cm
Material: Plastic
Sold in quantities of: 1
Related Products
Often this product is purchased with the items below.