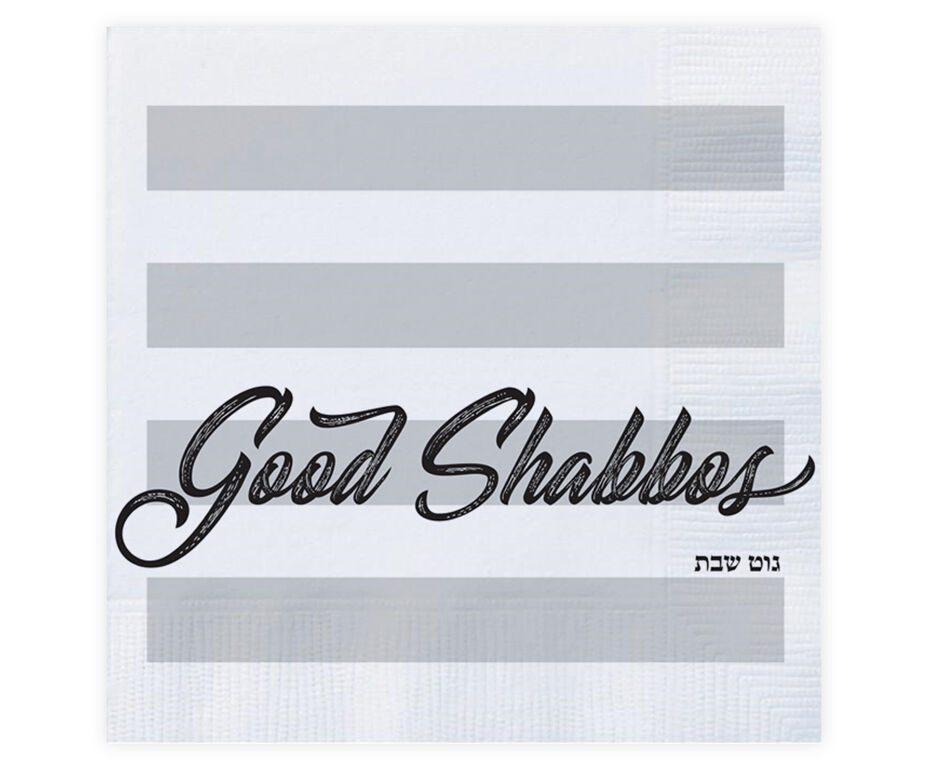 Good Shabbos Napkins
KN-5115
in stock
$4.99 RRP
Decorate your table with these Shabbos themed 3 ply napkins. These luncheon paper napkins measure 33cm x 33cm unfolded.
Each pack of napkins contains 20 Shabbos themed napkins.
Our products are designed with quality in mind and are strong, sturdy and made with care.
Details
Width: 6.5 inches
Height: 6.5 inches
Material: Paper (3 Ply)
Sold in quantities of: 12
Case quantity: 12
Related Products
Often this product is purchased with the items below.